Relax outdoors.
While we are not "landscapers" per-say, we are starting to build a reputation for some of the landscape and outdoor features that we have constructed for clients over the years.  There are several popular outdoor landscape projects that can increase the curb appeal and value of your Victoria home.
Gazebos are always a welcome positive change for any front or back yard and become a nice quiet place where you, or your guests can relax in the outdoors. We can build factory Gazebos or help you design something to suit your specific needs, or to match the style of your home or other landscape features. Covered Walkways, or Breezeways make an excellent transition from your home to your carport, or to accent a deck or patio.
The nice summer weather in Victoria always brings about the smell of BBQ wafting on the breeze and the sounds of your neighbours out enjoying the beautiful sunshine. Why not build a new outdoor patio with a river rock fire place that can incorporate your new BBQ?
Our Outdoor Landscape Construction Service Includes:
Small Shed or Out-Buildings
If you require anything to be constructed  for your next landscaping project let the crew at BFS construction take a look and give you an estimate. We will always welcome construction projects from landscaping and property management or maintenance professionals.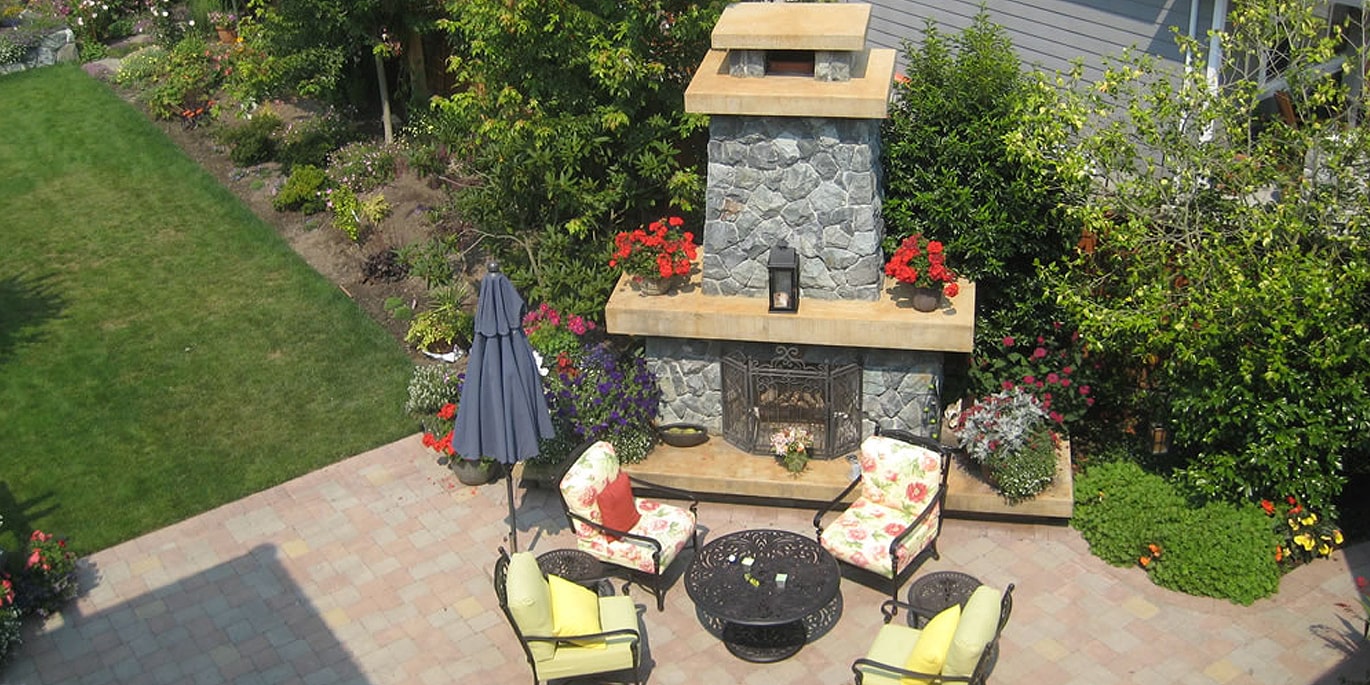 Our Landscaping & Fencing Projects
CONTACT US FOR YOUR LANDSCAPING OR FENCING PROJECT
Residential construction, renovations and sustainable building throughout the Saanich Peninsula and Greater Victoria. At Barrett Smith Construction, our goal is to bring quality, professionalism and a high degree of craftsmanship to every project we do – big or small.