Five-Star Experience.
Who doesn't love a great bathroom? A bathroom renovation is a relatively small undertaking that can have big impacts on your life – ask anyone with a heated toilet seat.  
Bathroom renovations vary widely in cost, depending on how luxurious you want to go. Smaller scale projects include new fixtures, a new countertop and sink, and fresh paint. If you're on a budget, consider ordering a prefab vanity set from Costco or Home Depot that includes the cabinet and countertop (we can do the install). This can be a great way to keep costs down while giving your bathroom a new life. As the square footage of bathrooms is typically quite small, replacing the flooring can often be another affordable way to transform the space. 
On the other end of the spectrum, a more luxurious bathroom renovation may include custom tile floors with in-floor heating, an enlarged tile shower, skylights, soaker tubs and even the removal of walls to give you more space.
No matter what you decide to do for your bathroom renovation project, it's important to choose a contractor with plenty of experience in the building trades. Because bathroom renovations are so common, the contractor horror stories and DIY disasters are also very common. Bathrooms are exposed to constant moisture and humidity and because of that, extra caution and care must be taken to prevent you from having any mold or mildew problems in the future.
Barrett Smith Construction can renovate your bathroom into something you'd expect to find in a fancy hotel, or we can help you out with a more functional renovation as well. Give us a call and we'll have a look at your project, share some insight from past projects and provide you with a free estimate.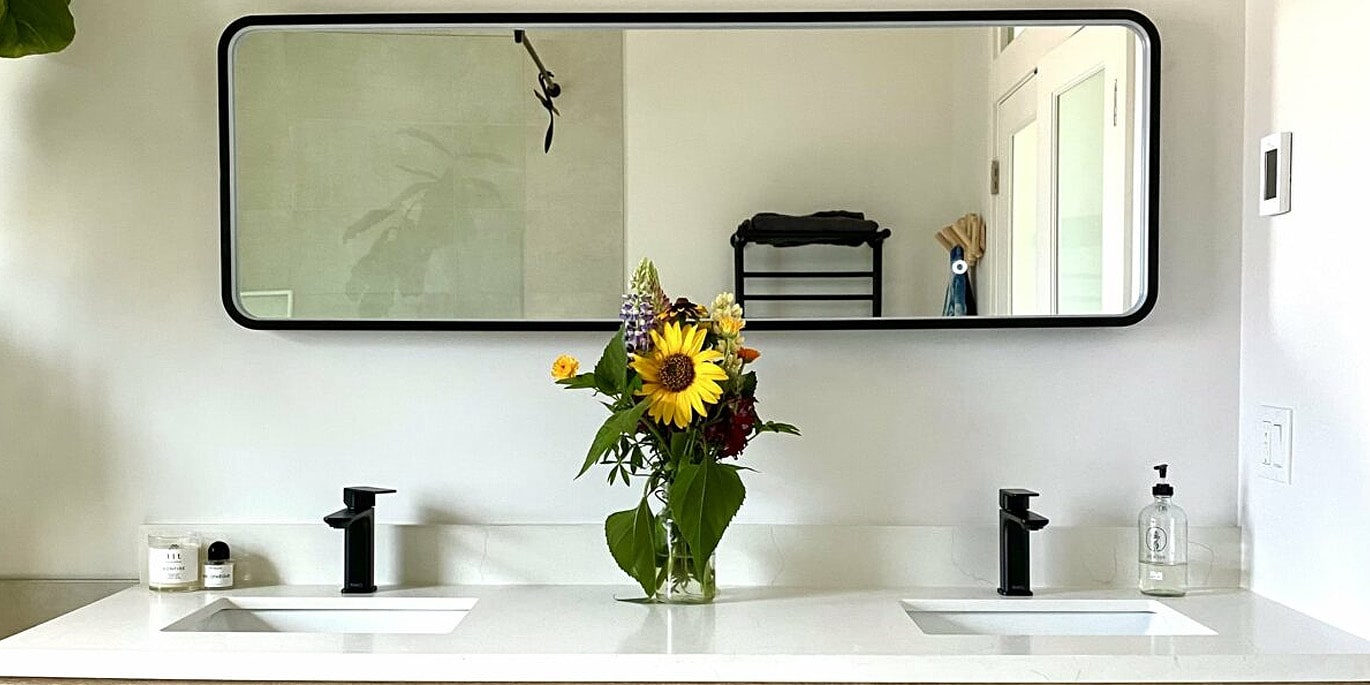 CONTACT US FOR YOUR BATHROOM RENO CONSULT
Residential construction, renovations and sustainable building throughout the Saanich Peninsula and Greater Victoria. At Barrett Smith Construction, our goal is to bring quality, professionalism and a high degree of craftsmanship to every project we do – big or small.